Here in our home region of New England, temperatures typically reach their lowest points in the month of January.  As any New Englander will share, staying comfortable in colder climates all comes down to warmth.  Whether inside or out, there is one modern luxury that can make a drastic difference in seamless winter living: radiant heat.  In the dead of winter, there is nothing more luxurious than a warm floor underfoot.
Available in electric or hydronic (water-fueled) options, radiant heating warms the floor via coils embedded beneath flooring materials.  Coupled with insulation below the floor, heat is forced upwards, allowing the system to warm items in a room—people included.  Traditional heating systems warm the air which in turn warms people, but radiant heat allows people to feel warmer when the air is cooler because the heat is emitted directly underfoot.  As such, radiant heating systems are typically 25% more efficient than forced air HVAC units; they simply do not have an escape route for the heat they create, and nearly all warmth is retained.  As a bonus, radiant heat can be installed under any type of flooring—tile, brick, wood, or otherwise—and as long as the electric or water-filled coils are snaked evenly under the flooring material, they will uniformly heat a room without cold spots.  In addition, without HVAC vents in the floors, there aren't interior design challenges to work around for furnishings, floor coverings, or floor-length drapery.
In the past, radiant floors were typically noted in bathrooms with cold tile floors.  Now, however, radiant heat can be considered for a home's primary heating source.  Hydronic systems are more often seen for whole-home heating; they can be costly to install and difficult to retrofit into a remodel, but when starting from scratch are a viable option.  Electric options are easily installed, typically heat in an hour or less, and make a great choice for renovations of individual rooms including bathrooms and mudrooms.  They're also useful for difficult-to-heat spaces that might sit on concrete slabs, above crawl spaces, or over a garage that is not climate controlled.
Some of our clients consider radiant heat beneath flooring within a multi-function carriage house.  Coupled with a centrally located drain, radiant heat can allow for snow and ice to melt and drip away, preserving vehicles inside when used as a garage.  When the space is put to use for special projects, winter recreation, or events, radiant flooring can provide true warmth within the carriage house allowing for the comfort of family members and guests alike.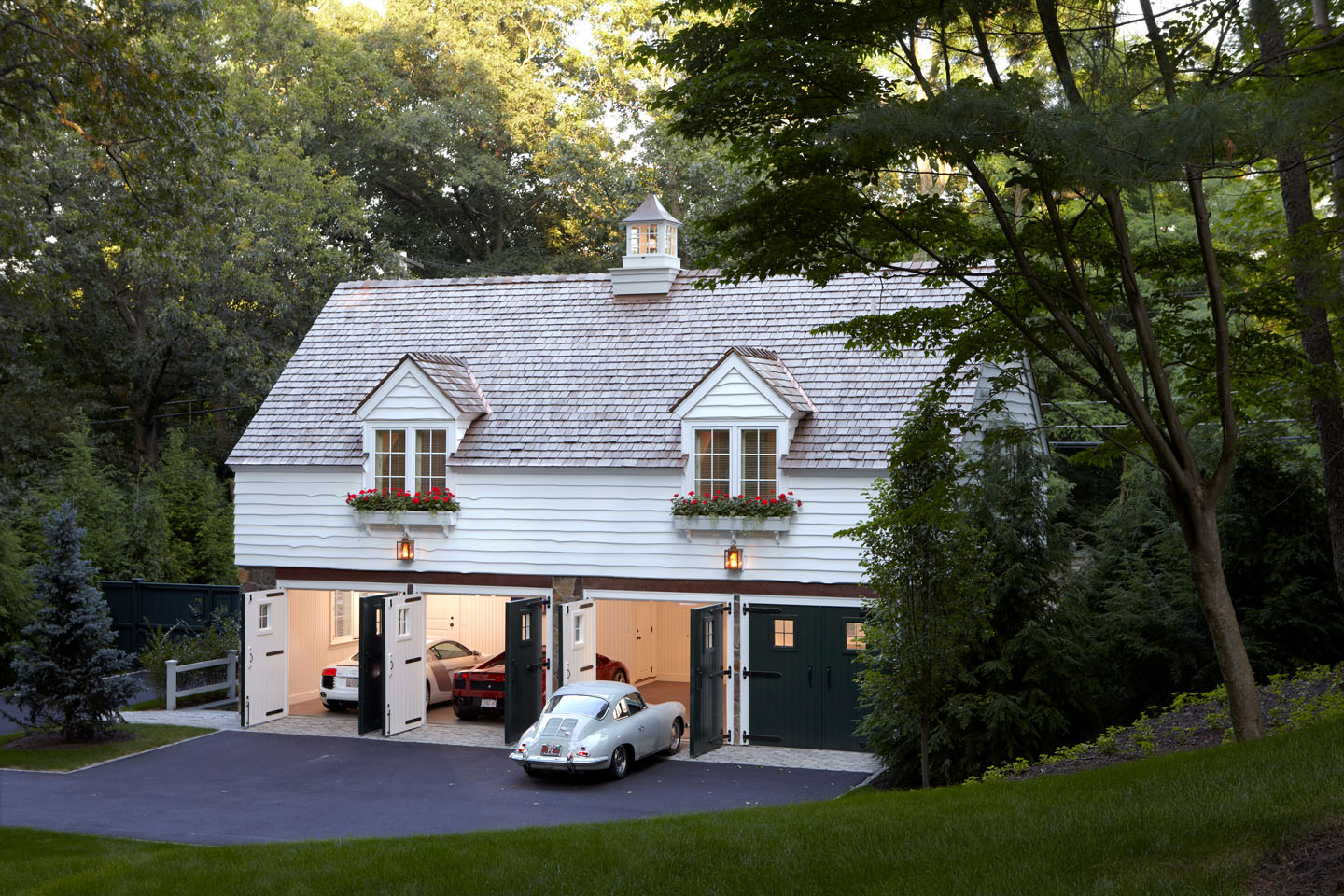 Radiant heat isn't just for inside the home, either.  Heated driveways represent the utmost in winter functionality.  Coupled with a proper drainage system, a heated driveway means the worry of shoveling, snow-blowing, or snow plowing is all but eliminated.  Some homeowners might choose to heat a front or back walkway for the same purpose.  At a home with exterior programming like a spa or exterior fireplace, a heated path from a doorway to the entertainment feature can be considered for ultimate ease of enjoyment.  These elements do not come without cost, but are true winter luxury.
Whatever your weather, we hope you've enjoyed our highlight of luxurious uses for radiant heat.  Considering starting fresh with a cold-climate home of your own?  Contact us to learn how we might approach the project.  In the interim, we hope you'll find meaningful inspiration in our portfolio.