The charm of a cape style home is indubitable, with architecture that pleases thanks to symmetry and simplicity. The cape is both iconic and reliable when it comes to design, with shingle-clad exteriors and interiors focused around a central stair or hall. Some features like operable shutters and steep roof lines were introduced to protect a residence from New England's harsh climate, keeping biting wind at bay and minimizing the weight of snow settling above. Other details like characteristic low ceilings were among the earliest forms of energy efficiency, designed such that less firewood would be required to heat the home.
More than 400 years after Puritan settlers introduced these houses to the new world, clients wonder how to update and contemporize capes without destroying their timeless appeal. Below, five considerations for cape renovations that can take a structure from humble to exceptional while respecting the form.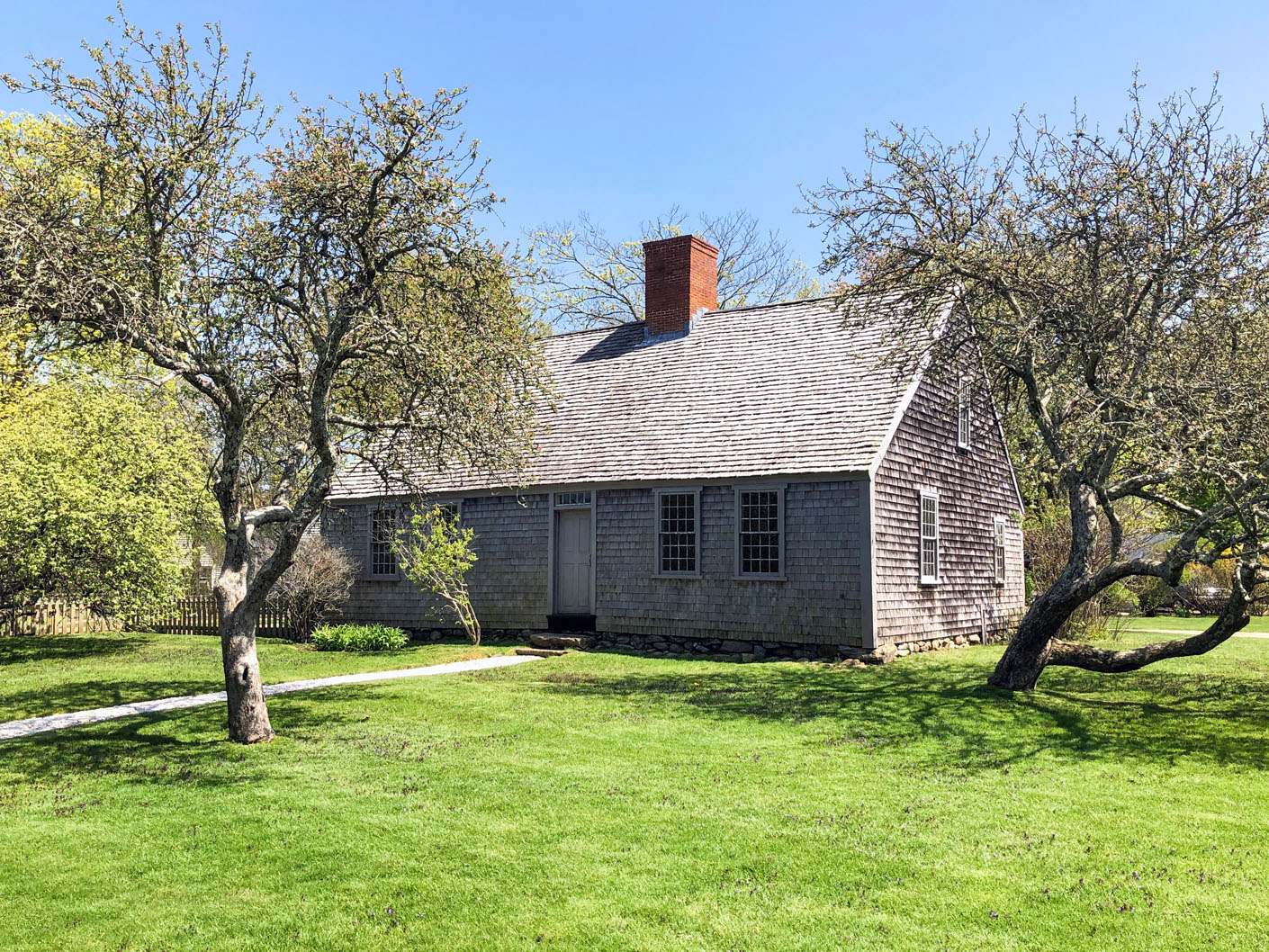 1. Always be sensitive to scale
The most critical part of any cape renovation is maintaining a sensitivity to scale. By design, capes are one- to one-and-a-half story structures, and great care must be taken to not overwhelm the original portion of the home with outsize additions. When executed with careful planning, a cape's program can be thoughtfully expanded, allowing the original structure to lead with wings playing a supporting role.
2. Create meaningful volume without increasing massing
Much of today's architecture involves voluminous spaces with high ceilings and large windows, features foreign to cape design. As architecture has changed, however, the cape has not, leaving some saying its low ceilings feel more claustrophobic than character-filled. Many clients are surprised that they can create higher ceilings within a cape without rethinking the entire silhouette. By eliminating the floor above and vaulting a ceiling, a one-and-a-half story space can be created, adding volume and drama to a traditional cape cod home. Augmenting the roofline with clerestory windows, the newly heightened space fills with light and becomes a comfortable and bright surprise within what appears to be a modest exterior.
3. Expand upstairs living spaces
A notorious challenge of the cape is exceptionally low ceilings within the upstairs half-story. Using dormers, viable living area can be found upstairs without expanding the house's footprint. As an added bonus, additional light is gained within these rooms, turning tiny sleeping spaces into bright bedrooms. The shed dormer is often used in this fashion, though the Nantucket dormer is an equally viable option with a more visually varied roofline.
4. Reconsider layouts
In the Colonial Revival period of the 1920s and 1930s, Royal Barry Wills revitalized the cape, and many of those homes still stand today. Smaller rooms like first floor dens, dining, or sewing spaces can be opened in those structures to modernize a floor plan, or the entire flow may be rethought in order to better meet today's family's needs. In particular, porches of the 1920s and 30s represent underutilized square footage that can often be expanded, enclosed, and modernized for twenty-first-century living.
5. Uncover opportunities for indoor/outdoor living
Traditional cape homes were designed expressly to keep the inside IN and the outside OUT – without modern insulation heating or cooling it was imperative to keep the spaces separated. Today, however, homes delight with a smooth flow from interior living spaces to outdoor patios, and finding those opportunities in a cape renovation can prove to have tremendous impact. The simple insertion of French doors from a living room out to a patio or from a dining area out to a new deck can dramatically increase a home's functionality and a homeowner's enjoyment.