Thanksgiving Dining
Today is Thanksgiving, a time we unite with friends and family to recognize a day rich in American history. While we welcome this time to give thanks and celebrate with loved ones, we also reflect on a holiday steeped in symbolism – harkening back to our country's first Thanksgiving in 1621 when Colonists shared the original fall "feast" with members of the Wampanoag tribe in Plymouth, Massachusetts.
Thanksgiving – which many consider the unofficial start of the holiday season – still celebrates that original fall harvest with a grand meal and communal gathering. While it is widely believed that the first Thanksgiving was celebrated as an "outdoor festival," most of us now gather in the comforts of our indoor dining areas.
Formal dining rooms were once an architectural staple in many homes, but that standard has evolved over generations. Today, we create dining rooms in varying styles and spaces to enhance the way our clients want to live and entertain – on Thanksgiving and every day.
Many of our clients prefer to integrate their dining room within the homes' overall living space. This style of blending creates a desirable harmony and flow within the home – which works particularly well when entertaining. The open integration easily connects guests with adjacent seating areas and also provides convenient access to the home's kitchen and bar space.
Another option is to create a dining area within a home's transitional space. This design alternative offers homeowners several advantages. Fully integrating the room within the home's circulation space – perhaps in the breezeway or within the "spine" of the house – creates a natural flow and offers the flexibility to create a formal or informal tone. For example, the character of the space can remain open and casual, or the aesthetic can be instantly elevated by including a built-in china cabinet and detailed finishes.
While there are many creative options, some of our clients still favor having a separate, traditional dining room in their home. Typically, this clearly delineated space serves a distinct dining (non-circulating) function and is designed with a formality in mind – including highly detailed walls and ceilings. For these homeowners, having a separate dining room encourages a true "dining" experience, where celebratory meals served on formal china over lingering conversation makes a holiday special.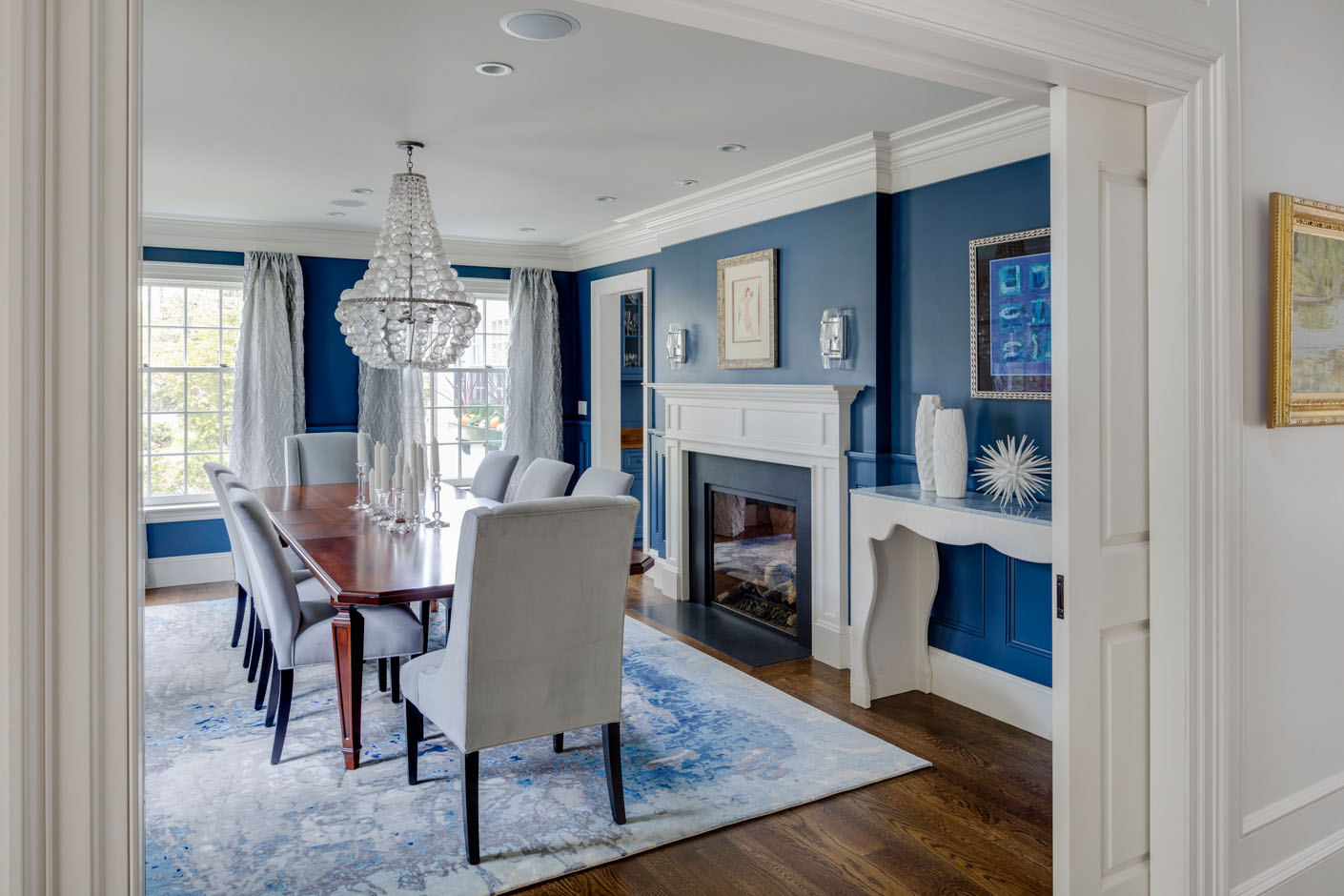 Today, as we gather to give thanks, we wish you all a happy and bountiful Thanksgiving in your special dining spaces. Enjoy the celebration!